ARE YOU READY TO GET STARTED ON YOUR NEW DESIGN PROJECT? We are focused on making things WORK FOR YOU AND YOUR BUSINESS!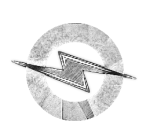 WELCOME TO TNT FACTORY DESIGN STUDIO!
OUR MISSION IS TO DESIGN WEBSITES THAT ARE GOOD-LOOKING, MODERN, EASY-TO-USE, AND FULLY OPTIMISED TO ACHIEVE YOUR BUSINESS GOALS. WE WILL LISTEN CAREFULLY AND WORK CLOSELY WITH YOU TO REALISE THE VISION YOU HAVE FOR YOUR WEBSITE AND ONLINE MARKETING.
Check out a few of the past projects we have completed!
We hired TNT Factory to organise our business online, simplify our process, create an amazing brand that communicated to our demographic clearly, and increase our sales. We highly recommend the entire team!
Zel and his team were AMAZING! From day one, I felt like I was their #1 customer. Website design and navigation were spot on. I really appreciated the excellent communication they delivered. It seemed as Zel was responding to my numerous daily emails before I even hit send 🙂 Great work!
The team at TNT have been a pleasure to work with and extremely professional and flexible, both during the construction of our site and also post-launch. The final site and support provided have exceeded my expectations and I'm looking forward to further developing the site with TNT Factory.
Who We Are
TNT Factory is not just web design studio, we have the solution for all Web based programming challenges. And not just web, but also Mobile applications and any kind of Custom scripts developed for the specific needs and tasks that you might have. We would like for you to give us a try…We promise no regrets!