ARE YOU READY TO GET STARTED ON YOUR NEW DESIGN PROJECT? We are focused on making things WORK FOR YOU AND YOUR BUSINESS!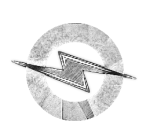 WELCOME TO TNT FACTORY DESIGN STUDIO!
---
OUR MISSION IS TO DESIGN WEBSITES THAT ARE GOOD-LOOKING, MODERN, EASY-TO-USE, AND FULLY OPTIMISED TO ACHIEVE YOUR BUSINESS GOALS. WE WILL LISTEN CAREFULLY AND WORK CLOSELY WITH YOU TO REALISE THE VISION YOU HAVE FOR YOUR WEBSITE AND ONLINE MARKETING.
Check out a few of the past projects we have completed!
---
What Client's Say
Zel and TNT Factory recently designed a brand new website for my tour company – TrekTZ Adventure & Safaris. I am beyond thrilled with the work done for us. The whole experience, from start to finish, was just excellent. Zel is beyond professional, very knowledgeable and helpful to clients. I have no knowledge of web design or websites but was never made to feel like an amateur. All communication was very quick with any changes we requested being made immediately. In the past, our web designers have been lacking in communication, not answering emails and leaving long wait times. Zel listened to everything we wanted and made the changes quickly, and actually followed up with us to get the project done on time. I would definitely recommend TNT Factory to anyone looking to upgrade their website to a more professional look. I will certainly continue to use TNT Factory for any future projects I have!
Tanzania Private Select Safaris are so satisfied with the service that this company provides. Its been now at least 5 yrs that we have been using Zeljko Polovina's Service.

TNT Factory is serving our two websites. They are Serengeti Mara Fly Camps and Walk in Safaris. 

So satisfied with his service.

We TPSSL (Tanzanian Private Select Safaris ) will highly recommend TNT Factory.
Zeljko Polovina from TNT factory created our website SAFARI KING TRAVEL, after being went through many web-designers who were not but only cone bunch of people! the job that took them 6 years and yet delivered nothing but in a four weeks time TNT factory finished my website and uploading. They are very sensitive to details and very efficient with time but also their price value your money. I recommend Zeljko to anyone looking for a great web-designer.
One of the Best website design company that will always rely on and recommend to whoever needs, a well created and well designed website TNT Factory is your place..
I just recently started working with Zel and the 1st time I saw my website I was surprised because the website he delivered was beyond my expectations. Without any doubt in my mind, TNT Factory are the best website designer ever you can have…l strongly recommended them to anyone who is looking for the best and excellent website..
Zel made our website designs for Cornel Ngaleku Children Centre and for Maktau Mountain Lodge. He knows his job very well and he knows what he is doing. Changes and/or updates are done the same day or even within an hour. I recommend him to anyone.
It's so supportive you don't need to be expert to have your own website with Positive response just contact Zel, he changed my website from the Scratch and help me in online Marketing, TNT factory they are trusted I sent a payment without knowing just an account information they are there alway's for their customers.Good job keep it up!!! TNT factory knows a customer needs!!!!
After juggling with so many web designers we at Linkup properties finally found one who delivered more than we expected within the shortest time. Your maintenance support is also very prompt. Thank you TNT factory!
THANK YOU SO MUCH! It's incredible the way you guys work. As soon as I saw your website I went the portfolio to see the types of website you guys do and all the websites worked on… it's Amazing. So I said to myself I have to use this company to make my website (STEP BUSH SAFARIS). I talked to Zel the same day. You're the greatest.
Who We Are
TNT Factory is not just web design studio, we have the solution for all Web based programming challenges. And not just web, but also Mobile applications and any kind of Custom scripts developed for the specific needs and tasks that you might have. We would like for you to give us a try…We promise no regrets!